HO SUBS

HARRIMAN 2.0 CARS:
72-IC-1/2 "SUBS"
72-C-1/5 72' COACH
75-CS-2 72' CLUB
72-D-2 72' DINER
72-O-1 72' OBS.

HO HARRIMAN CARS
HO Scale Interurban Coaches (72-IC-1/2) "Subs"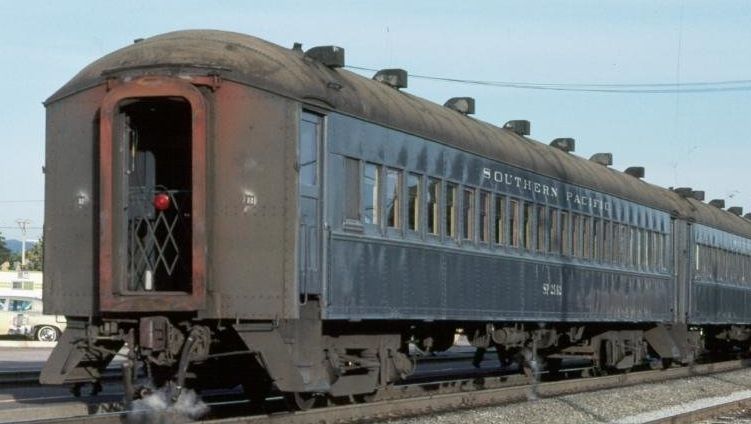 Underbody with Separately Applied Brass Castings

Accurate Window Sash Dimensions
Ultra-Thin Window Glass

Accurate Rivet Size and Placement
Roof Panels Alternating Over / Under

Accurate and Free Rolling Truck Design

Attention to Realism
Rivet and Panel and Vents

Accurate and Pleasing End Details
There is a Drip Rail Missing Here
Golden Gate Depot is proud to announce a "Premium Series" of Passenger cars in HO we are calling "Gems". The detail on these cars will be a level of detail and scale accuracy usually reserved for brass models costing hundreds more.
This new offerings will begin with the 72' Interurbans or "Subs". Widely used in California in the 1920s and beyond, these coaches were the backbone of the SP for commutes on the Peninsula and later in other areas of California and Arizona. Built by the Pullman Company in the 1920s, these coaches were often referred to as Suburbans, or "Subs". Later they were lumped into the description of common standard cars of the early 1900s as "Harrimans". The term "Harriman" refers to railroad equipment built in the 1900's and 1910's to a set of common standards that were used when E. H. Harriman controlled both the Southern Pacific and Union Pacific railroads. But for now we will call them by their class, 72-IC-1/2, Interurban Coaches, Suburbans or "Subs". They are 72' over the sills, 80' coupler to coupler and will have all the trappings of a precision made brass scale model, but in plastic with the great running characteristics you expect from GGD.
Better Roofs: These Subs, like many other steel cars of the era had lapped steel roofs that were riveted at the seams. So too will these new "Gems". Along with very accurate dimensions and underbody, we are using actual blue prints and photo data of these cars, obtained from California State Railroad Museum and many photographs of the era and of the actual car sitting at the Niles Canyon Railway in Sunol CA (only 15 min from our office). Designs are being reviewed by people in the know and 3D renderings will be available for review before a shred of steel injection tool is cut.
From the Ground Up: Everything from the trucks, underbody, interior and roof will be designed from the ground up by a team of experts in 3D tooling design at our facility in Qingdao, China. The same team designs for Boo Rim Models, who is a premier producer of brass models in HO and O for a variety of importers in the US as well as Tenshodo of Japan and a host of other top end producers of trains around world as well as Sunset Models Inc and Golden Gate Depot. Yes, this costs money and yes these cars are going to push the envelope of detail and accuracy. Consiquently the price will push the envelope for plastic cars as well. Nothing is free...
The Plan: We expect to bring accurate scale models out for $119.95 MSRP, with flicker-free LED overhead lighting, clear plastic windows (and I mean, clear, an improved window design over Harriman 1.0). Two tone interior paint and a variety of liveries for your modeling needs. Construction will be a one piece body with removable chassis. Look for the same great operating characteristics as Harriman 1.0 cars. Free rolling, close coupling and small radius performance.
| | | |
| --- | --- | --- |
| | | |
| 72-D-2 DINER | 75-CS-2 CLUB / LOUNGE | 72-O-1 OBSERVATION |
HO Scale Plastic Harriman Cars
SOLD OUT!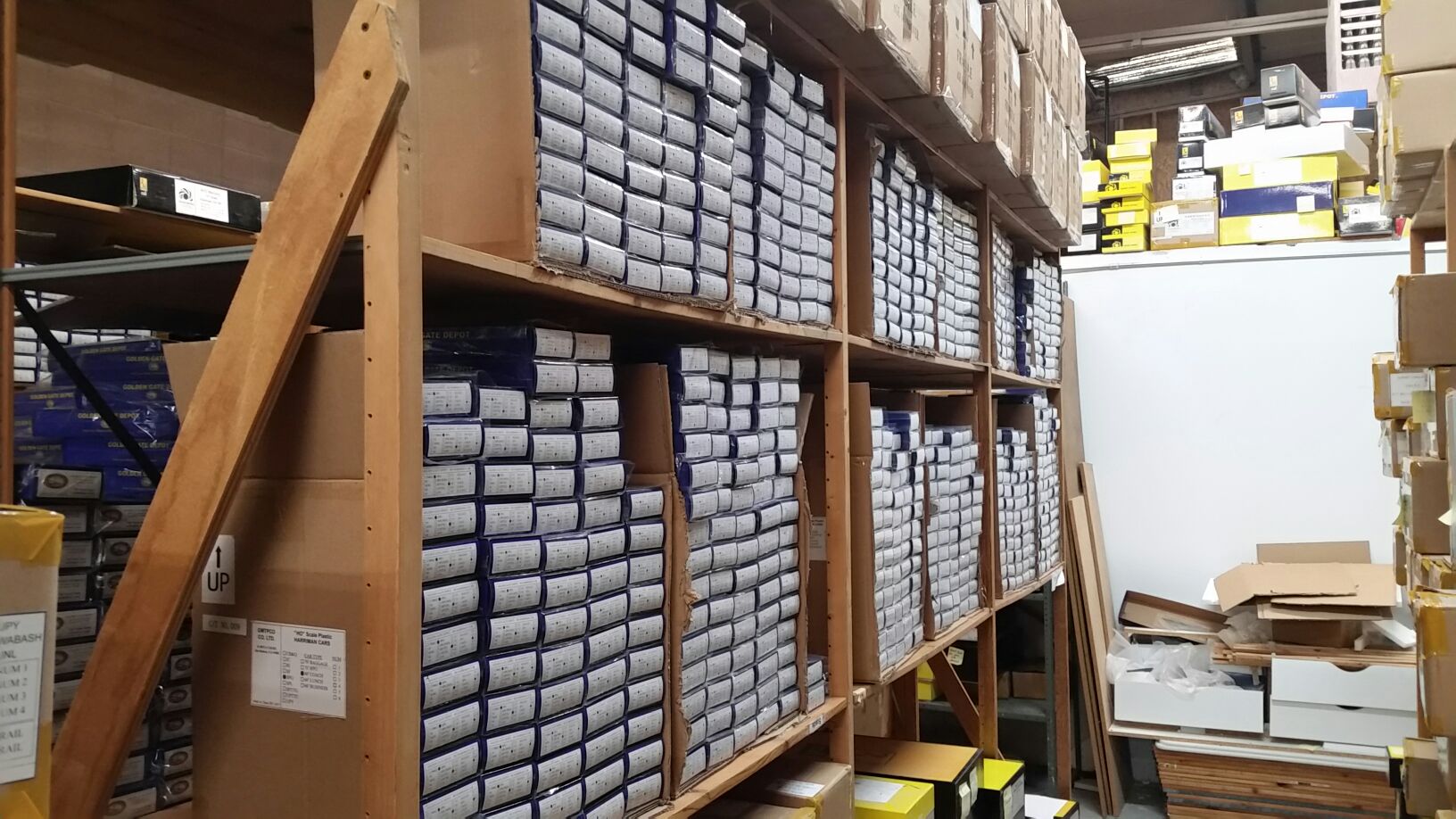 JAMES WRIGHT REVIEW
70' Baggage, 70' RPO, 2 X 60' Coach, 60' Lunch Car, 60' Business Car (Observation)
ORDER ANY OR EACH OF THESE CARS SEPARATELY TOO!!!


Note: 60' Passenger Cars are Measured from the inside Vestibule.
All cars are 70' coupler to coupler. Built to run on 18" Radius Curved Track.


ABOUT THESE CARS!

How do the cars look? We think they look great. We have been making Harriman cars since 2007 in O Scale. Modellers love them. First we made them in O Scale Brass. Then in O Scale Plastic, now we have produced these fantastic models in affordable ABS plastic loaded with features you like. Painted Interiors, Moulded Windows, LED Flicker Free Lighting. 18" Radius Capability, Swinging Couplers for Close Coupling. Nice stuff.

Our HO Plastic Models: Roll smooth as silk. Are light weight for your smaller locomotives to pull. Come with articulating Kadee couplers for close coupling on 18" Radius track or 60" radius track. They are stable and allow your consist to be pulled or pushed without derailing. Moulded clear windows, detailed interiors with partitions, seats, lavatories and tables and chair, painted 2 colors. "Flicker Free" overhead LED lighting. Perfect for putting behind any of your SP Steam or Transition Diesels.

How do these cars stand up to the prototypes? The tool for these 5 different cars are based on the 60' (60-C-5) Coach body and underbody Length (70' coupler to coupler). This means the Coach, Lunch and Business (OBS) cars are exactly to scale length. The Baggage and RPO are made a little short to share this tool. Proportionally they are correct and look great. This was done to keep the tooling cost down and make all of these 5 different cars affordable and accessable to the average modeler. See for yourself below.

One feature we have not advertised is that all these cars come with 2 mounting positions for the trucks. The Baggage and RPO cars come with the trucks mounted in board so they can negotiate 18" radius curves as advertised. But the modeller can move these trucks to the outer mounting position to obtain a more scale appearance using a screwdriver. This may limit the track radius of operation to 30" and up. You will need to trim off some of the plastic mounts for the air hoses and they will touch the wheels on turns with the truck moved outboard.


(YOUTUBE)
60' BUSINESS CAR
60' LUNCH CAR
70' RPO CAR
VIDEO REVIEW


Note: These are Pre-Production Cars With LEDs that are 2X too bright. Production Cars Have More Dim Lighting.




Filmed at the San Leandro Southern Pacific Historical




Society Layout

HO BAGGAGE - SP GREEN
HO RPO - UP YELLOW
HO BUSINESS - UP TTG
HO COACH - SP GREEN
HO RPO SP GREEN
HO LUNCH SP GREEN
OUTSTANDING DETAILS
SUPER INTERIORS
MORE INTERIORS
MSRP $539.95 / 6 car Set MSRP $89.95 / car Individually
Available In The Following Liveries:
SP LINES (SP OLIVE GREEN), SP (SP OLIVE GREEN, LUNCH SOLD OUT)
SP (Two Tone Grey), UP (Two Tone Grey) / UPY (
SOLD OUT
),
IC (SOLD OUT), CB&Q (SOLD OUT),
Rock Island (
CALL
),SF (
LUNCH AVAILABLE
).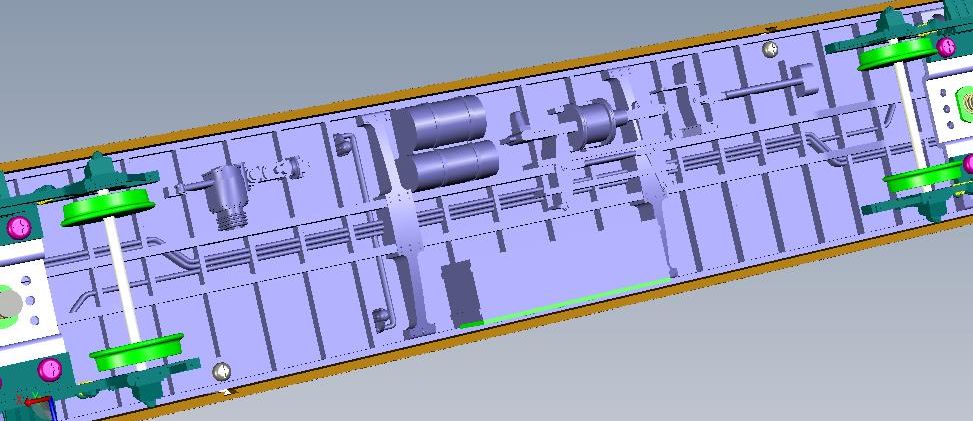 Exquisite Underbody Detail