GGD for O42 Announcement: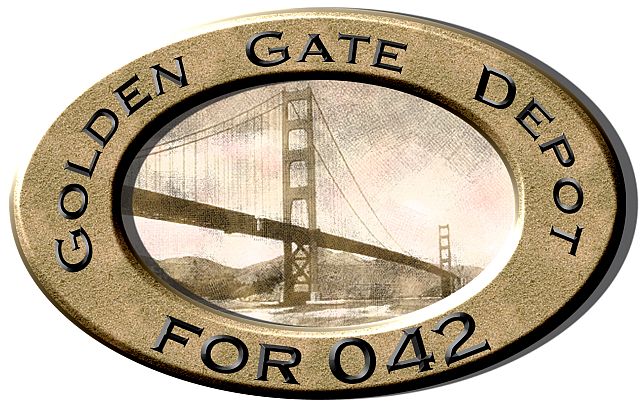 We are pleased to announce a new Line of Aluminum Cars for those with smaller layouts in O Scale 3 Rail. We are calling it, GGD for O42. Made with the same attention to detal, with full interiors, LED lighting, diecast, ball bearing, trucks, underbody and figures, these cars only differ from their larger brethren in length. We are starting this new Line by announcing 3 Iconic Trains. You can order these in full Length Scale or GGD for O42 style. For More Details Click HERE.
S Scale New Announcement:
We are pleased to announce the first S Scale Production for GGD. These Aluminum Sets boast the same great features and details that GGD O Scale Cars are known for. Choose from Scale Length or Shortie 6 Car Sets. Additional cars will become available for reserve soon. Show your interest and support for this new line of cars by GGD. These sets will not arrive at the same time, so don't worry about your train budget being blown all at once. For starters we are offering the following:
S Scale 1937 SF Super Chief (Budd) 6 Car Set
S Scale 1948 NYC 20th Century 6 Car Set
S Scale 1938 PRR Broadway Ltd. 6 Car Set
Newest Announcements HO Scale:

(12-2017) HO Plastic Harriman Cars: In Stock, Almost Sold Out.
HO Plastic Harriman 2.0 Project
VGN and C&O 120 "Battle Ship" Gondolas - Reserve Now!!!
NP North Coast Limited 8 Car Sets: Reservations Open
B&O Captiol Limited 8 Car Sets: Reservations Open

Milwaukee Road "Olympian Hiawatha" 8 Car Set - Production Begins - Reservations Closed, In Production, October Delivery
Santa Fe Super Chief 1938 - 8 Car Set (Reservations Open)
Announcing AMFLEET "I" 5 CAR PLASTIC SETS

OGLE Wooden Coaling Tower In Stock Now. Buy One!!!

1930-1950s Little People - New Tooling Better BUY NOW!!
Golden Gate Depot (GGD) was founded in 1988 to import fine scale models from various builders in Korea and China. Since 2009 GGD has been supported and operated by Sunset Models Inc. If you know the folks from Sunset, you are dealing with the same people. Sunset Models handles the brass models, GGD plastic and Aluminum cars. The models on this page have been produced to exacting specifications and are as scale in construction and appearance as possible. We are currently planning new projects in plastic and would like to have your input. Please contact us by email.